*credit card transactions - add 4%
Actions:


Complete Action $ 850.00
Includes Complete bolt, Trigger, Trigger guard, and Scope base
Barrels:


30" Barreled Action with no muzzle brake $1300.00
36"Barreled Action with bull barrel no brake $1500.00
Add $200.00 for Stainless Steel
Fluted barrels are available on request at additional $240.00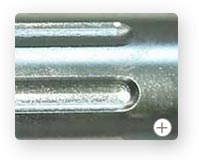 Bipods:


Two bipod lengths to choose from:
The short adjusts from 6½" to 8½" $250.00
the long adjusts from 9½" to 14½" $260.00

Brakes:


Fish Gill muzzle brake for aircraft barrel $175.00
Fish Gill muzzle brake 2" diameter $225.00
Fish Gill muzzle brake 2¼" dia. $250.00
Fish Gill muzzle brake 3" dia. $375.00

Monopods:


The monopod is an option for any of the State Arms tactical stocks. It allows the shooter an adjustable rear support for the gun without the use of bags. It is a simple installation with no modification to your existing stock. It folds neatly under the stock when not in use. To use it simply fold it down and lower the main inner leg to the height desired. Then turn the bottom rest for fine elevation adjustments.
Price $175.00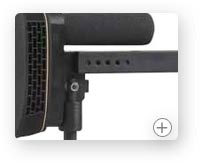 Scopes:


State Arms is proud to announce that they are factory authorized dealers for Nightforce Optics.
We will be posting pictures of the scopes we carry in the near future.
In the meantime you may check out their products on their website at www.nightforceoptics.com
Scope Mounts:


Standard Base on top, Tapered Base for long range shooting on bottom. State Arms Standard Scope Mount with base and 1" or 30mm rings.
Black, flat or tapered
Price: $145.00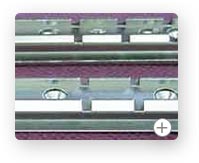 Stocks:


Triggers:


East Ridge / State Arms standard trigger is all steel fully adjustable $85.00
East Ridge / State Arms Push Button Safety Trigger fully adjustable $125.00 (No installation fee if ordered at time of purchase.)
$ 90.00 installation fee to upgrade a rifle equipped with a standard trigger.
Trigger Guards: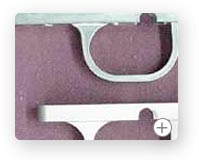 *Above prices do not include shipping and handling charges.